Laminex company has been present on the market for over 20 years. Our drivers are continuous development, enlargement of our team, investments in assets and gaining new experience.
1998

---

Establishment of the Laminex Company.

2001

---

Moving into new premises and employment of first employees.

2005

---

First cooperation with foreign customers

2006

---

Further enlargement of production team and acquisition of new customer.

2009

---

Purchase and renovation of new production hall and development of customer portfolio.

2011

---

Purchase of first five-axis CNC milling machine, enlargement of CAD and engineering department.

2014

---

Purchase of a five-axis CNC milling machine for heavy steel processing.

2015

---

The development of tool shop department for the aviation, automotive and railway industries.

2016

---

Purchase of another five-axis CNC milling machine.

2017

---

Purchase of a plot of land in Krosno Special Ekonomic Zone.

2018

---

Start of construction of a new 2500 m2 production hall with office and social building
Our mission is Customer satisfaction achieved by best in class service in the field of CAD design, CNC milling services and models/moulds production.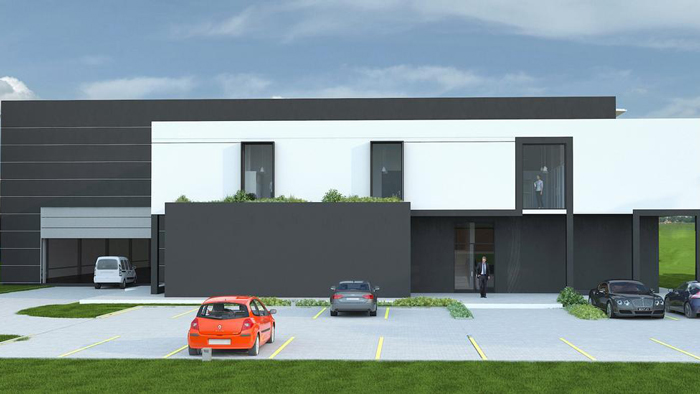 visualization of a new production hall with office and social building
We provide services in the field of processing various materials. Our knowledge and experience let us offer services that meet the expectations and requirements of our clients, respond to their individual needs to assure long lasting cooperation.
Professional service delivered is always our target. Our strength is flexible and agile approach for each individual project. Clear understanding of all the requirements help us to provide professional technical consultancy and build up long lasting business relationships.
We want to offer our clients professional, flexible service, technical advisory and services on the highest level. We want to create a reliable environment for building sustainable relationships with business partners.
We believe that right communication within the project is a key to success. We appreciate every feedback which helps us to continuously improve our daily business.
Don't hesistate to contact us and visit our plant.